RX Analyser
RX Analyser gives you the power to transform NHS and IMS prescribing data into a rich source of primary and secondary care information.
The software delivers rapid-fire, easy-to-analyse visualisations, enabling you to drill down to the key data sets you need
Get insights from NHS and IMS prescription data in seconds.
Get real time data to cement your decision making process.
Base your sales and marketing on clear, solid facts.
RX Analyser enables you to enhance and manipulate large data sets. Its software customisation options give you added control and insights.
Plan sales and implement your marketing plans based on accurate, data rich analytics. And in this ever-changing marketplace, gain peace of mind that your data needs will always be met with flexible, rapid response answers.
We make analytics simple


Request your demonstration today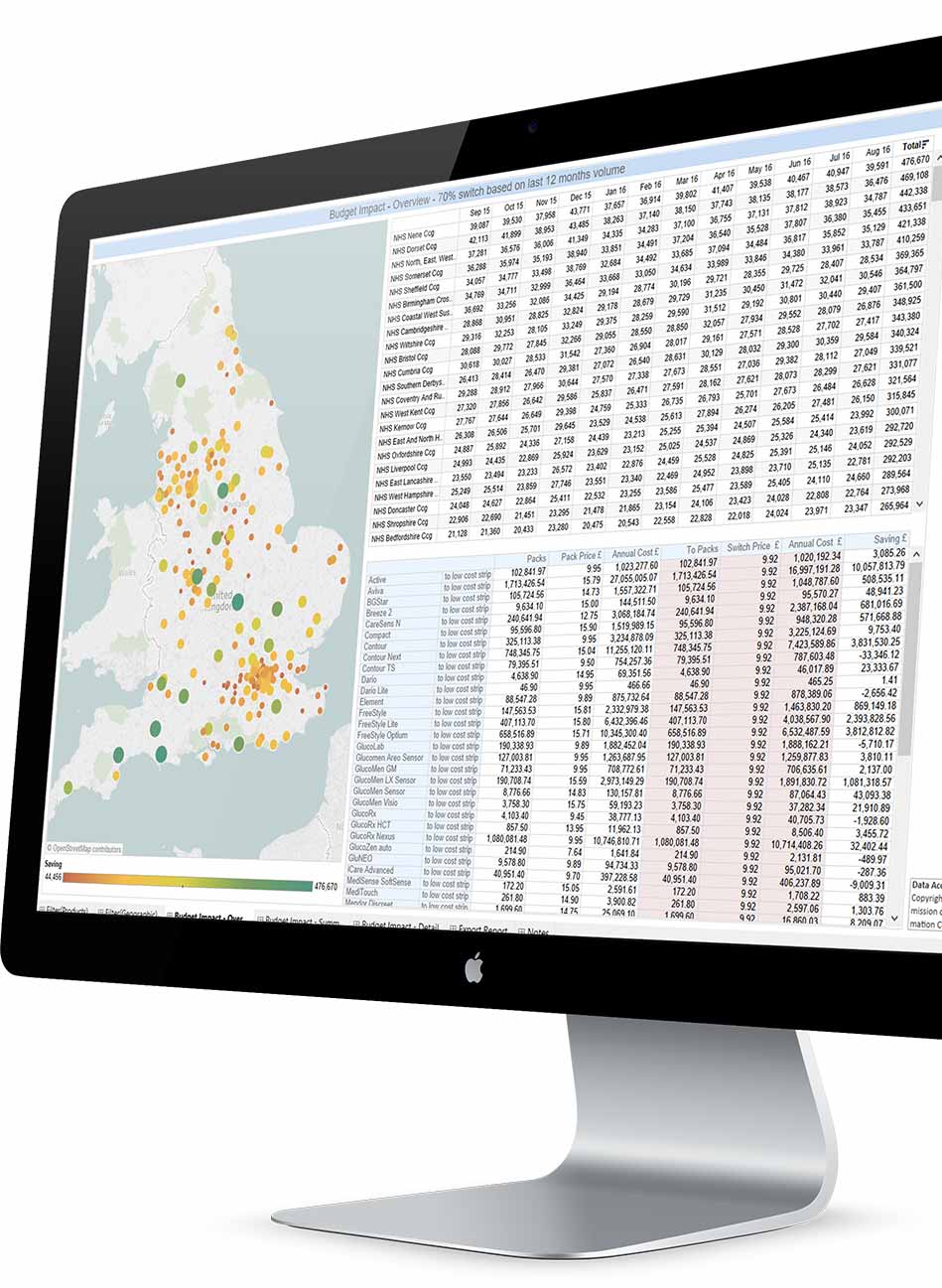 "RX Analyser takes big data and transforms it from a raw, unwieldy format into a clear, easy to read and digestible format that's easy to interpret."
David Warwick, Director
"I recommend Rx Analyser. The product is a combination of software and service; the software is easy to use and quick to train, Inspiremed provide a high level of service in terms of data support and support."
National Sales Manager, UK Pharmaceutical Company
"The feature I like most? The ability to drill down to competitor sales."
Senior Manager, Global Healthcare Company, 2016
"I am regularly told by my sales team that Inspiremed's software is one of the best tools in sales, measurement and planning that they've ever used."
National Sales Manager, Leading UK Pharmaceutical Company
"At a CCG level we can show our customers how we can work with individual surgeries to get substantial cost savings and utilize their budgets better. We work with medicines management teams to help them to save money whilst also improving outcomes."
Country Manager UK, Leading Diagnostics Company
"We chose Rx Analyser is because we wanted visibility of sales for our products. Rx Analyser is perfect for delivering a detailed level of data to practice level. The data is enabling us to set targets at territory level and assist our planning process as we can understand our competitor sales via Rx Analyser far better than previously."
National Paediatric Manager, UK Health and Wellness Company
"Budget impact calculation makes for a much more informed discussion with customers where cost savings are a key driver."
Sales and Marketing Manager, Leading Healthcare Company, 2016